The MusTec HD Force Evaluator
Measuring muscle strength,  accurate and easy to use
MusTec HD stands for Muscle Technology Hand-held Dynamometer. (Formerly BioFET)
The MusTec HD is the new handheld dynamometer for testing, evaluating and analyzing muscles for, among others, physiotherapists, chiropractors, medical researchers and sports physicians.
This muscle strength evaluator combines instant precision, convenience and value for money.
The MusTec HD was developed in the Netherlands for musculoskeletal therapists around the world, allowing immediate and accurate results, as well as ergonomic and easy use of the device. It provides three additional attachments. Furthermore, it offers an optional complementary powerful software package of world standing that automatically collects valuable and in-depth evaluations of a patient's muscle strength results over time.
"A MusTec HD for a physiotherapist is like a stethoscope for a doctor." (Van den Heuvel, expert in kinematics)
Now available from €849 for €799 excl. VAT
* Klik op een afbeelding om te vergroten.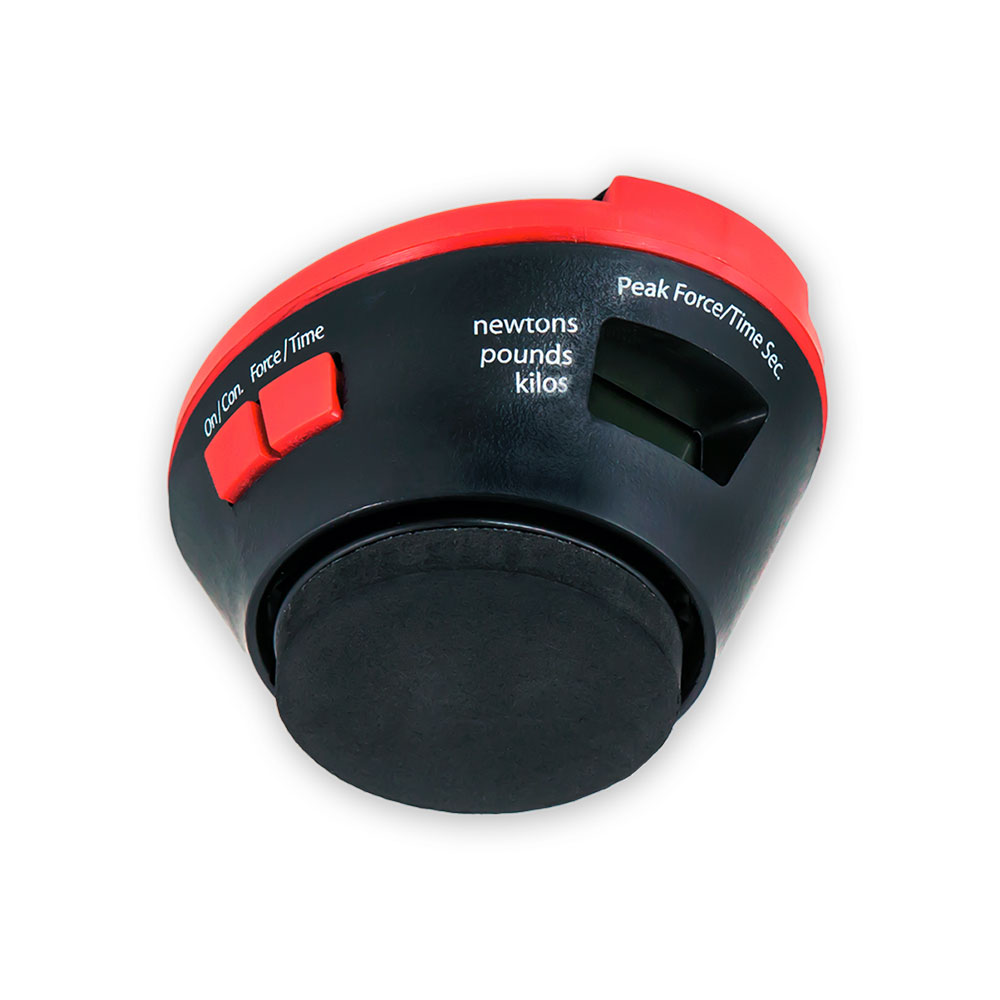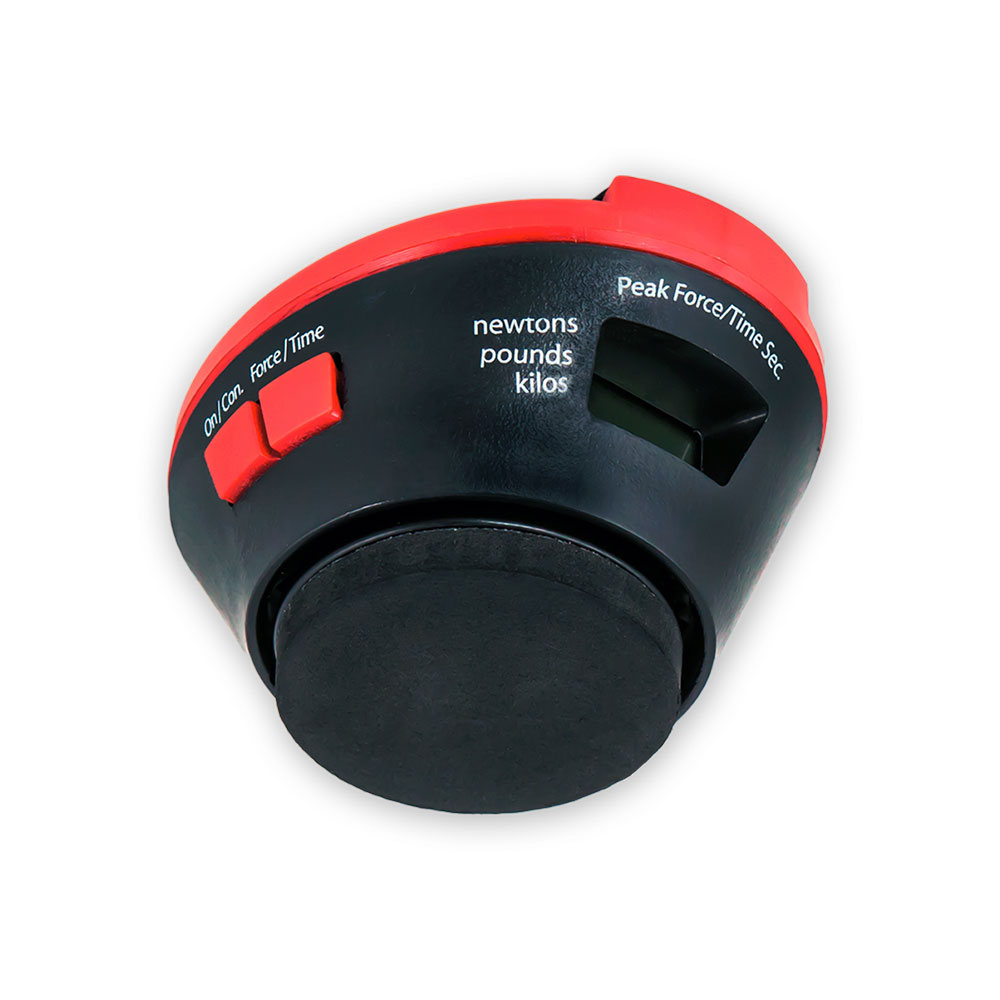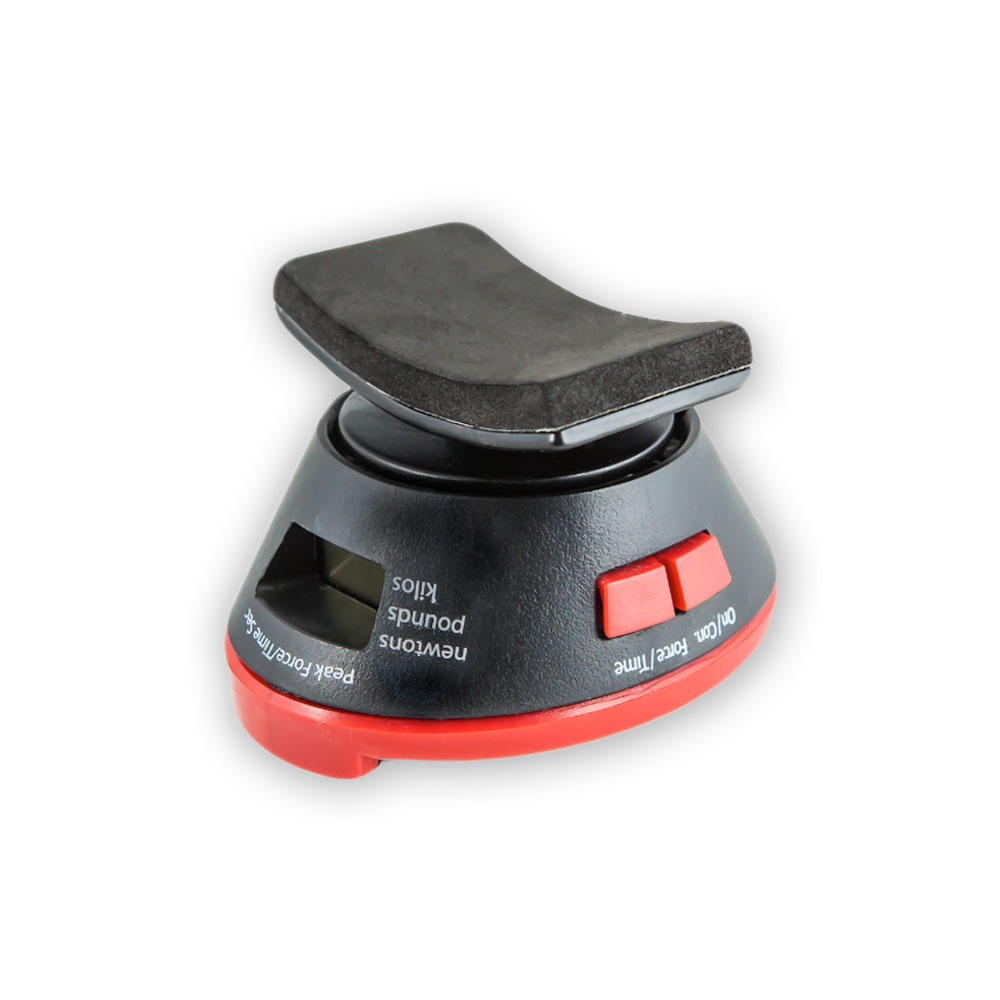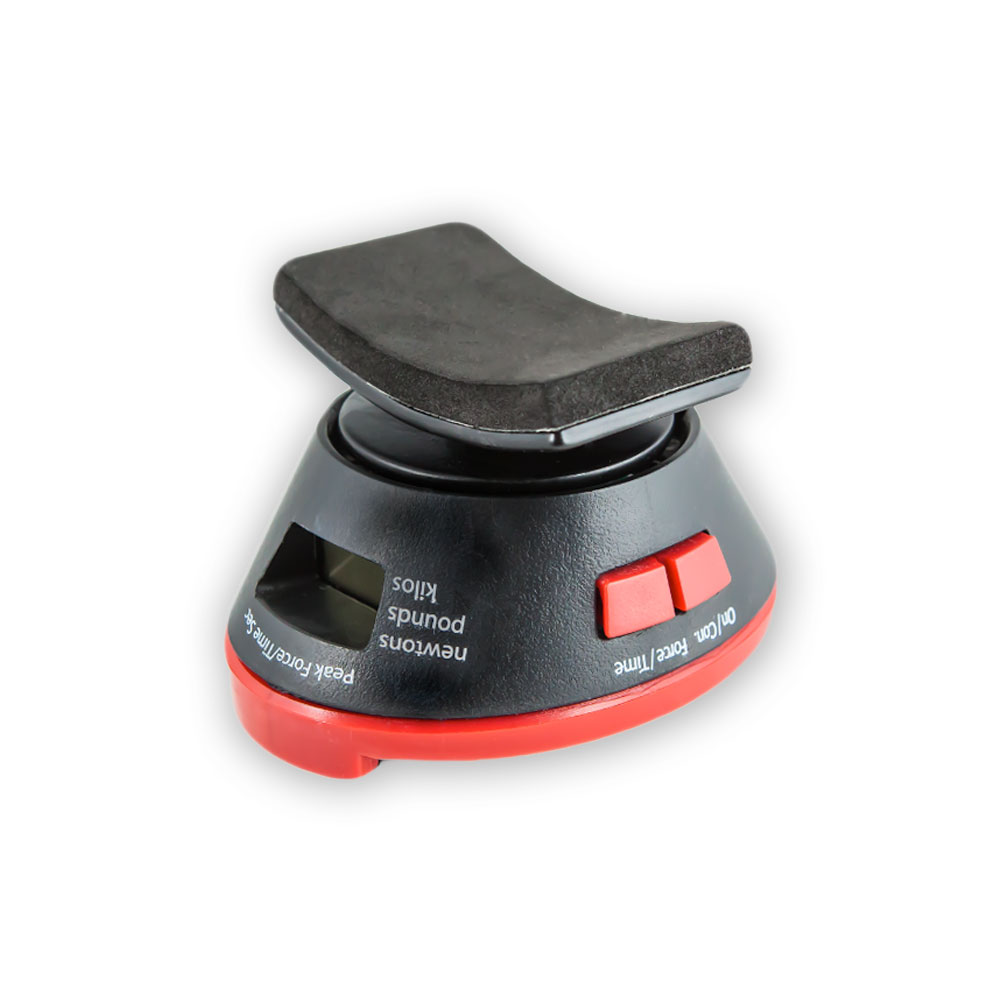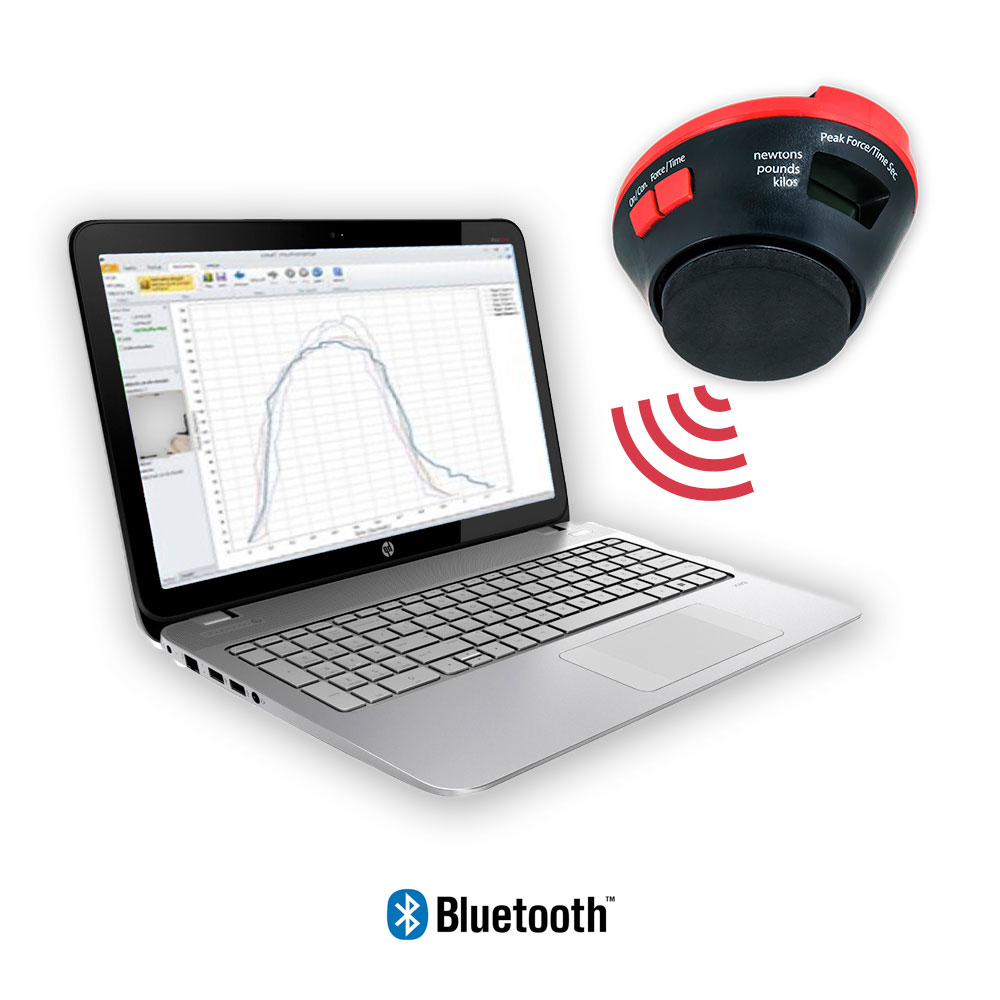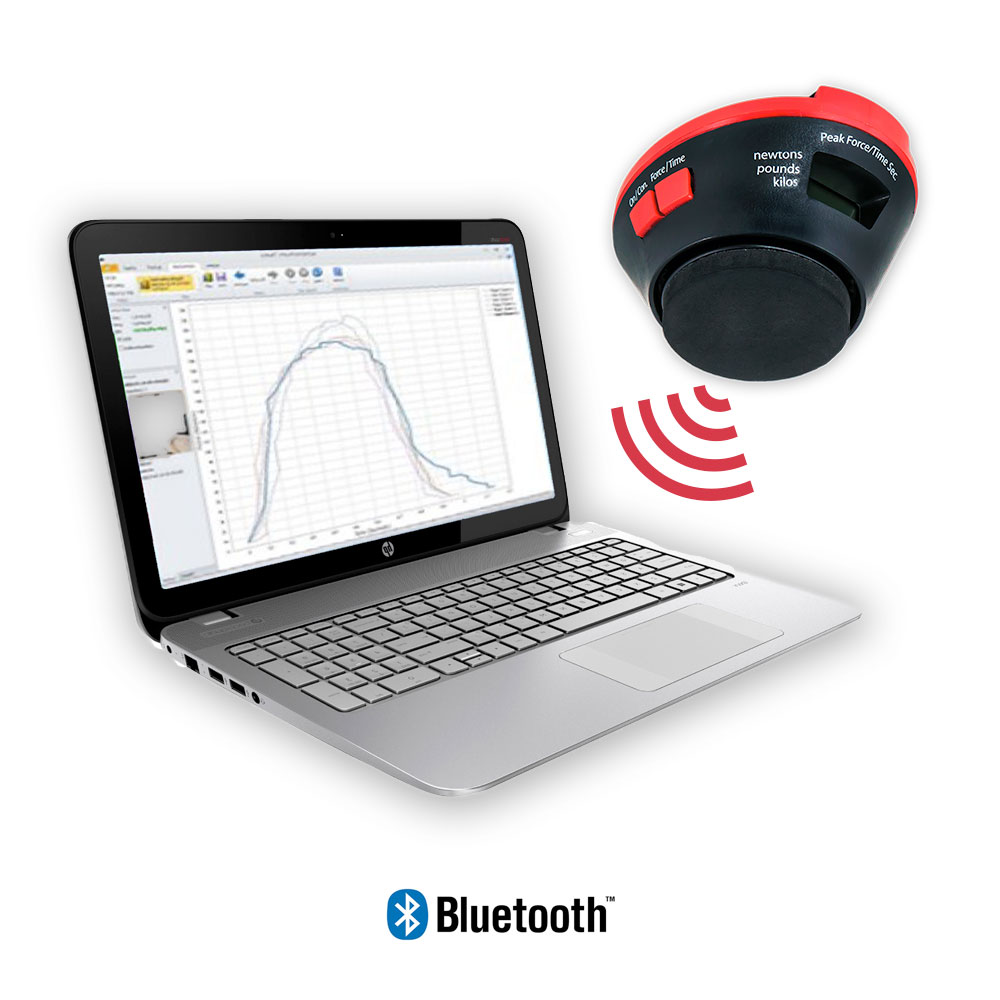 Weight: 250 gram
Power: 2x Saft type LS14250, 3.6 V Lithium non-rechargeable batteries.
Controls: On/Off, power/time, select switch for Kg, Pounds and Newton.
Auto-off: 2 minutes after use.
Range: 0.1 tot 130 kilogram (1275 Newton)
Accuracy: < 1% from registered values.
Sampling rate: 62.5 samples / sec.
Connection: BLE 4.0 , Low Energy Bluetooth 4.0
Temp in use: 0 C tot 40 C 
Humidity: ≤ 75% 
Operating temperatures: -10C. to +40C.
Dimensions: ca. 10 x 7,5 x 4,5 cm (base unit).
Shape: Oval
Relative humidity: 10 – 65 % 
Atmospheric pressure: 500 to 1060 hPa
Warranty: 2 years.

CE Certified, Medical Class 1
The MusTec HD is compliant with EU Council Directive 93/42/EEC of 14 June 1993, concerning medical devices. 
Included with the Mustec HD set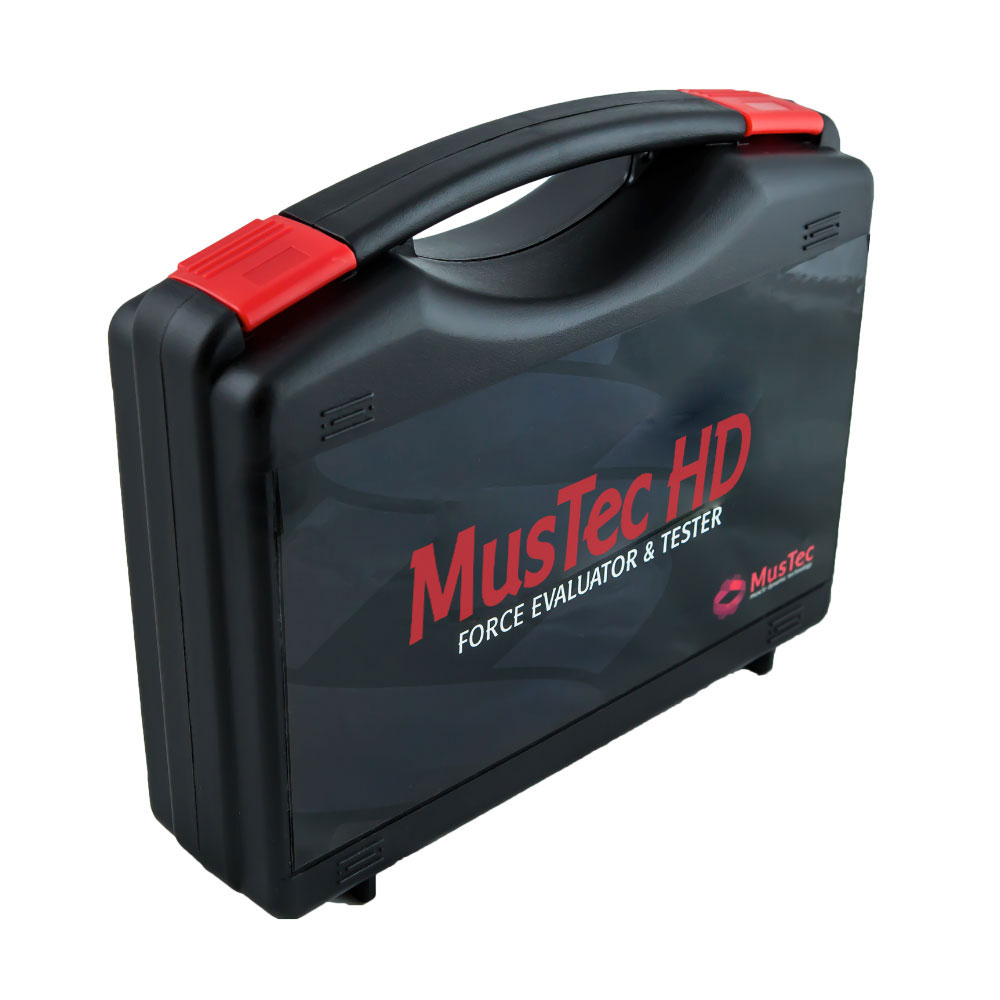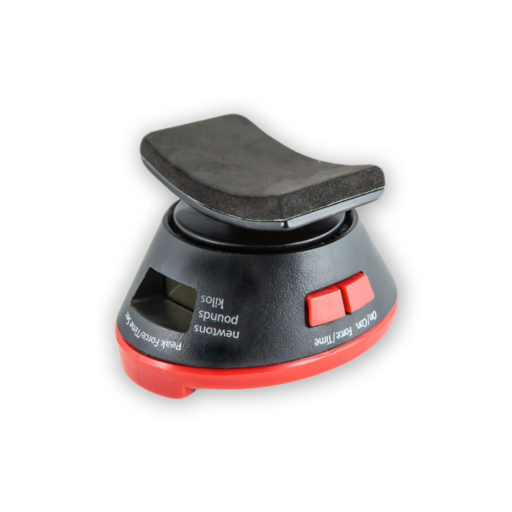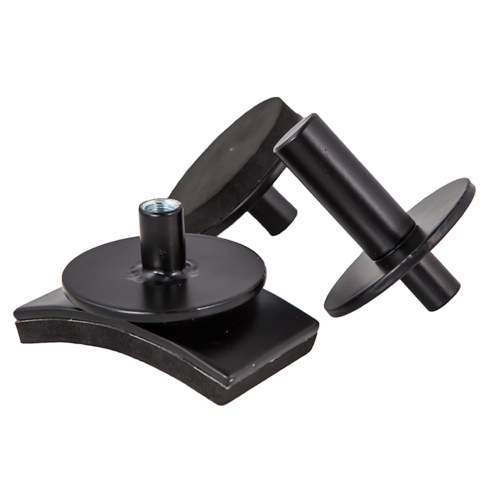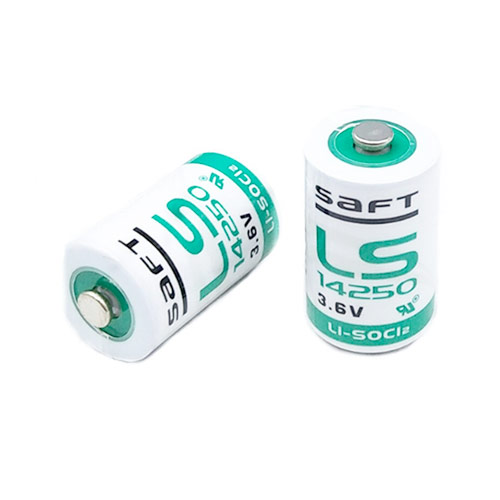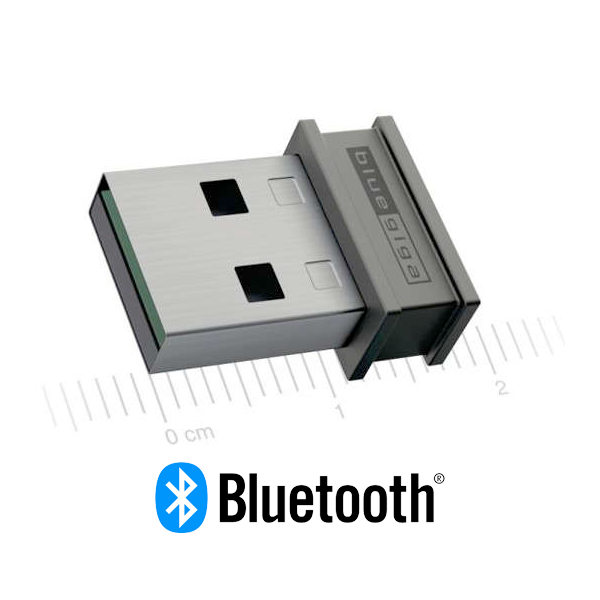 Now available from €849 for €799 Excl. VAT. Free shipping. Allow 2 to 3 working days fro delivery.
About MusTec
MusTec, Muscle Dynamic Technology is gevestigd in Nederland en werd in 2013 opgericht door Henk van den Heuvel en zijn jeugdvriend Felix A. van Kleef. Henk heeft meer dan 30 jaar ervaring in Fysiotherapie en Kinesiologie.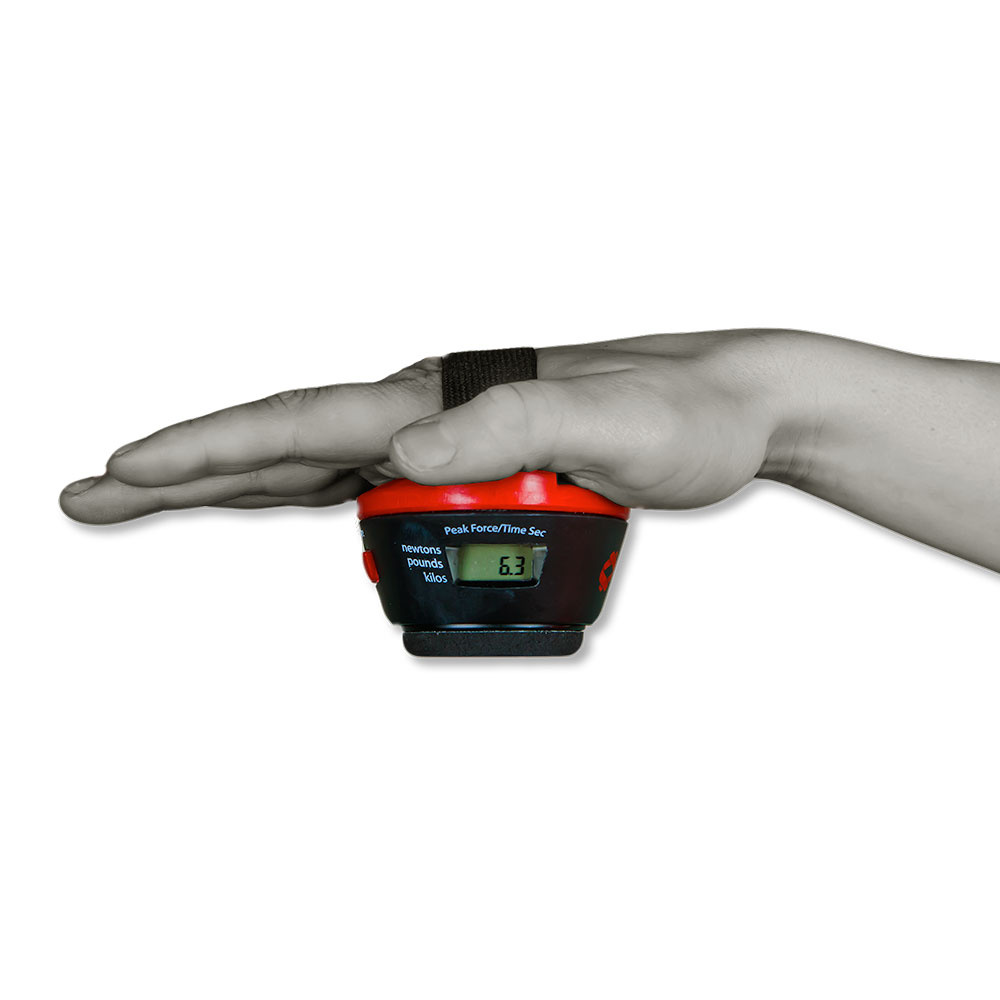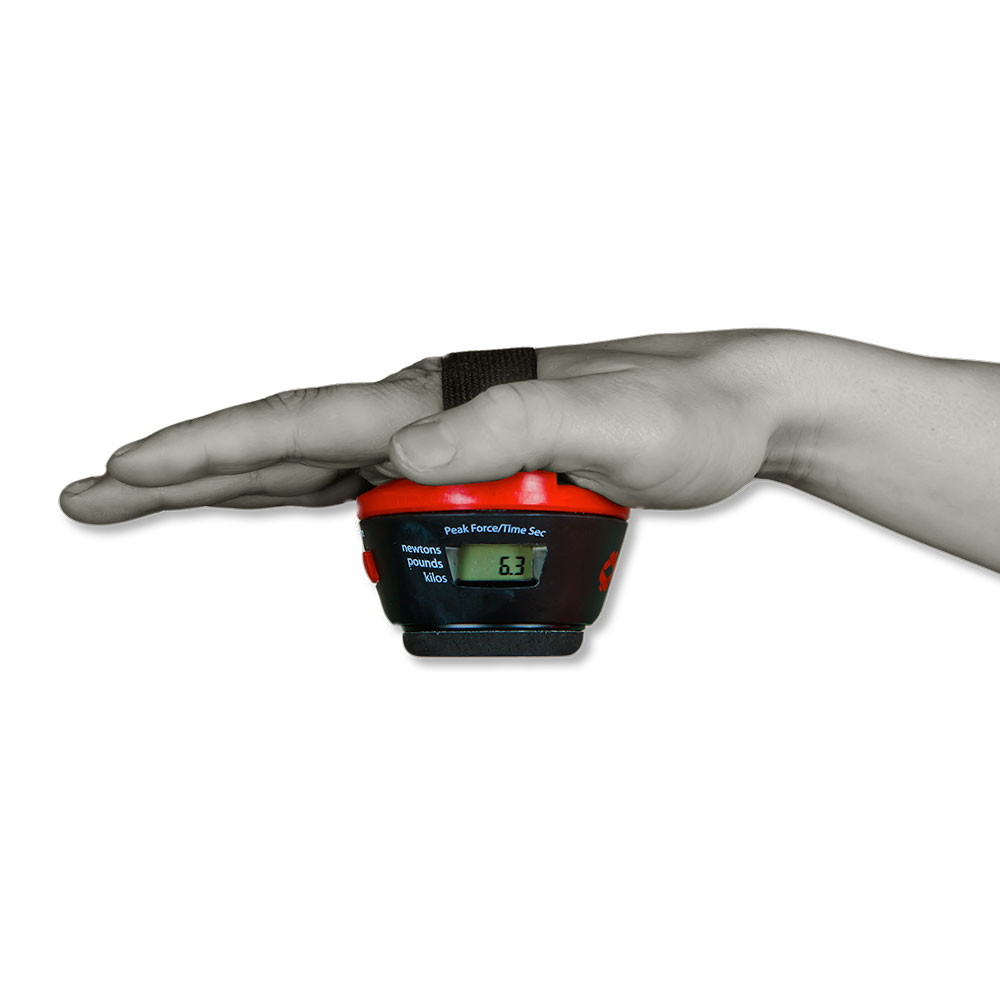 Easy to use, high quality device!
Recently our clinic has purchased a MusTec HD.
We were advised by a colleague of the advantages of consistent muscle strength measurement in patients. He had recently purchased a MusTec HD as the newest device in this specialty. Easy to use, inexpensive and CE certified as a medical instrument. The competing brand, was not certified. Now that we have tested the device in practice, we found that the design is also easy to operate by one of our female colleagues whose palm is relatively small. The device measures accurately, and with a user-friendly display. In short, we believe MusTec HD is of great added value and helps us to methodically record data. By the way, it is quite motivating for our patients to be able to follow their development quantitatively.
Jeroen de Bruin
Resellers & Dealerships
We breiden uit naar verschillende internationale markten over de hele wereld. Als u geïnteresseerd bent om de MusTec HD in uw regio te vertegenwoordigen, klik dan op de onderstaande knop voor meer informatie.