MusTec Software
Although MusTec HD may be used as a stand-alone device, it is enhanced with software technology. The device can automatically upload measurement data onto a computer 1 via Bluetooth and USB 2 .
At this time, the MusTec software is provided free of charge. Features include, among others:
Full patient information (i.e., Name, ID number, address, patient number, age, weight, height, gender, affected side, dominant side, and symptoms).
Information about the therapist.
17 standard muscle movements and the option to add custom movements.
Variable measurement settings for affected side, number of measurements, sequence of measurements (beginning with left or right, or alternating both) and system of measurement (newton's, pounds or kilograms).
Measurement results displayed in graphs showing absolute values, averages, deviations, and most importantly, normative values (Andrews and Bohannon).
Historical data analysis and progress reports, as well as comparisons made of the same or between various patients, displayed in a uniform measurement unit.
Digital copy-paste functionality and hard copy print capability of all measurements, progress results and comparative analyses.
Computer download of measurement results 3 .
Database back up.
Centralized data sharing of various BioFET stations.
Automatic and manual language selection to Dutch, English, French, German and Spanish.
____________________________
Compatible with Microsoft Windows 7, 10 or above, and MacOS 10.5 or above.

Requires our specific Bluetooth Low Energy Dongle, which is complimentary and included in the package with every device.

As spreadsheets in .xml file format.
Bluetooth Low Energy Dongle (included)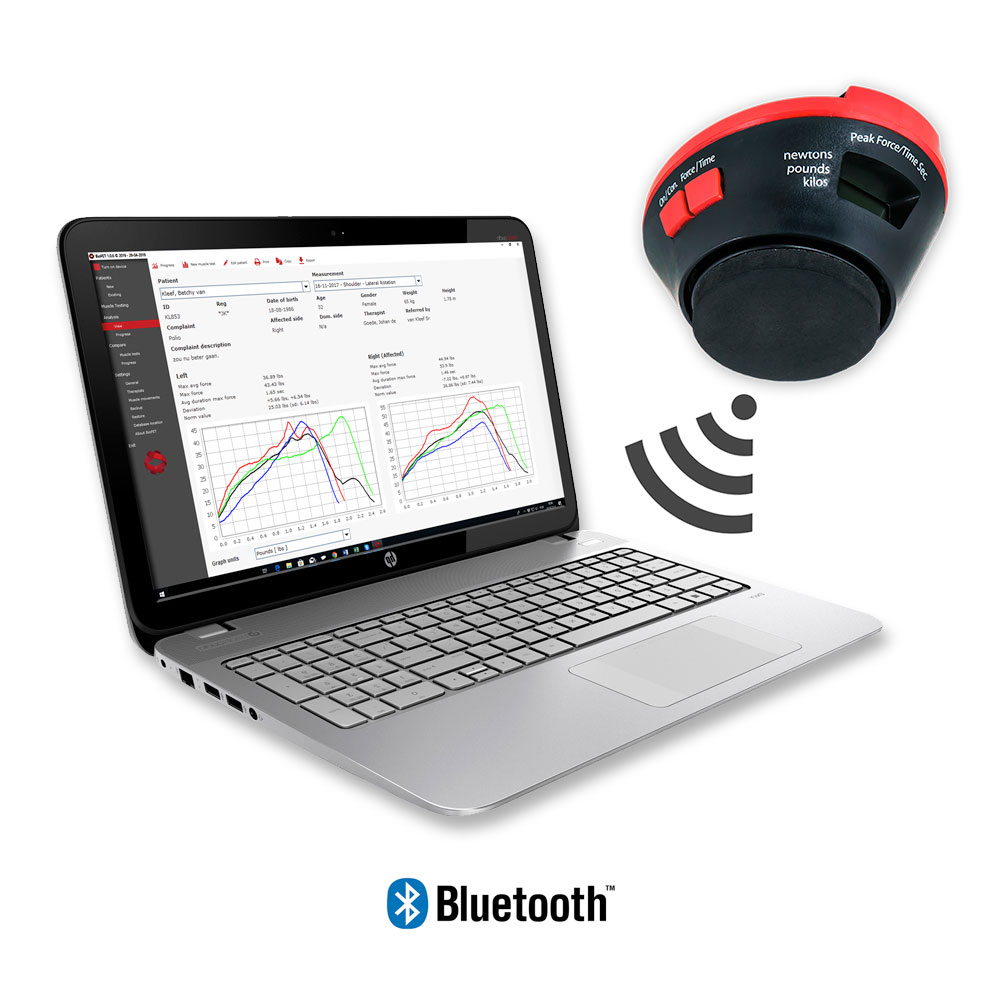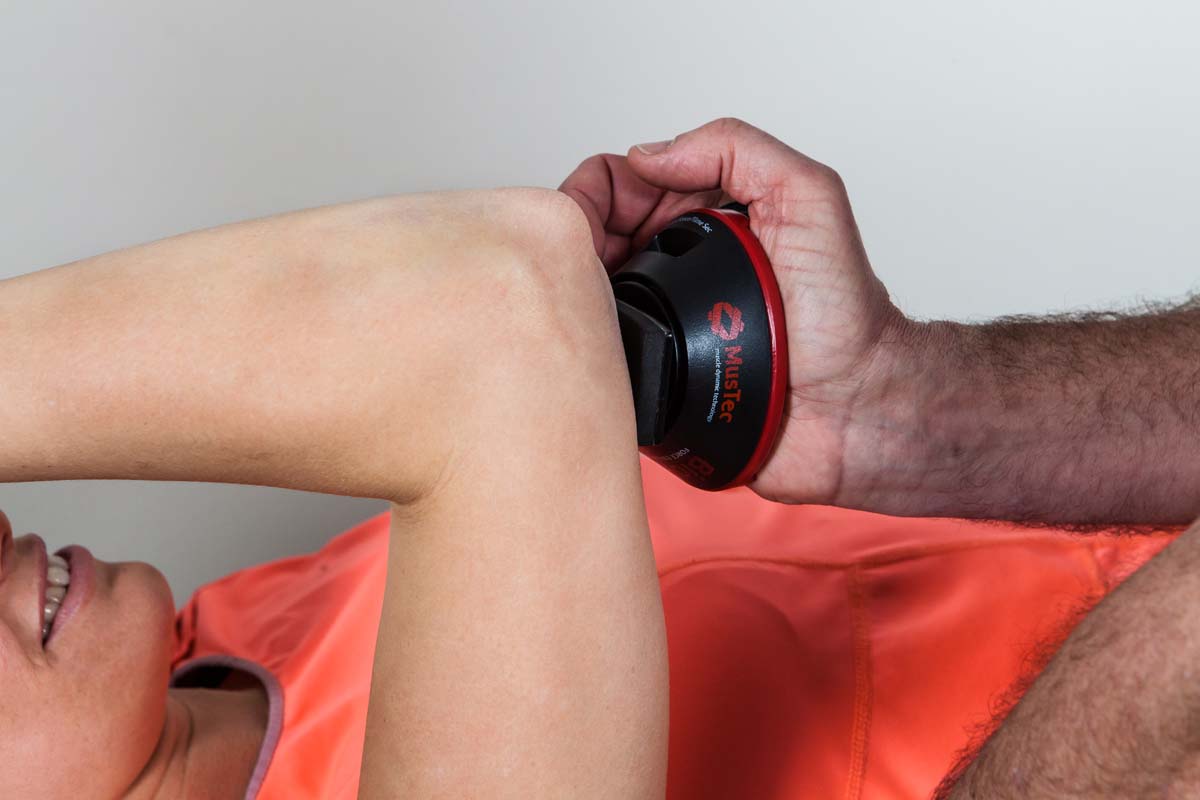 Software Download
The MusTec software is developed in-house, and we consider it the most complete, flexible, user friendly and professional software available worldwide for hand held dynamometers. It can be downloaded via the button below.